200/ 500 Hour Yoga Teacher Training Course in India, Rishikesh/Haridwar ( Rys 200, Rys 500)
200 / 500 hrs, one-month yoga teacher training courses: Hatha Yoga, Sukshma Vyayam (subtle pranic exercises), Ayurveda, Pranayama, Shatkarma Kriyas (yogic cleansing), philosophies, beginner's Sanskrit.
Exact dates vary year to year, according to the moon cycle, all courses start on the New Moon. Spring session approximately Mid-March through Mid-April (200hrs) and autumn session approximately September through December (200/500hrs)
Beginner Yoga Teacher Training Course in – Spring Session 01
200-hours Yoga Alliance -one-month certificate course – get a sample taste of all three Autumn sessions. Rajas, Tamas & Satva, with introductory lectures in Ayurveda, Yoga Philosophy, beginner's Sanskrit as well as other aspects to living a yogic lifestyle. More info
Autumn Sessions 01,02,03
However it is recommended one participate in all months, earning total of 500 hours, each month can be taken separately, preferably starting with Session 01. Admission to Sessions 02 & 03 will be determined by the Lead Instructor, based on prior experience. The 200 hours can also be taken of any of these months.
– Autumn Session 01 – Rajas (Active) / Yogic Cleansing
– Autumn Session 02 – Tamas (Disolution)/ Ayurveda
– Autumn Session 03 – Satva (Harmonious)/ Yogic philosophy
Learn to live a traditional yogic lifestyle and become qualified to teach and lead others as well. Our intensive teacher training programs are led by Ganga Puri, Mandakini Puri and Alaknanda Puri, as well as other guest instructors. These are not a beginner / introductory courses. It is advisable that students have completed a minimum of 2 years consistent, dedicated yoga training and practice under the guidance of qualified yoga teacher(s). It is also advised, that if this course would be your first time in India, then you may want to do some touring around before the start of the course, to get used to the culture and perhaps get the curiosity to sight see out of your system… in order to keep distractions to a minimum; this is a very demanding schedule, requiring full focus and dedication.
DOWNLOAD APPLICATION FORM and return complete to om@yoganga.org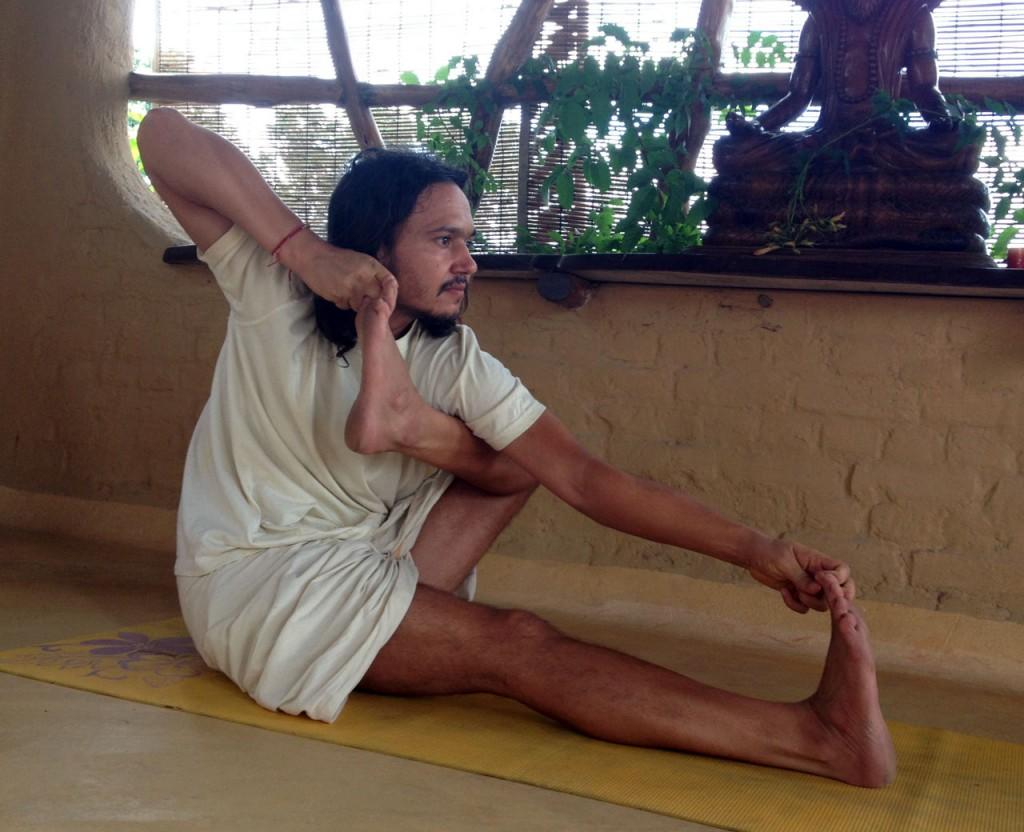 "YogAanga is a unique and the most evolved yoga sequence of self practice to know mystical presence of the natures evolution that evolves him who seeks for it intensely…welcome and join the austerity tapasya in the ashram… " – Ganga Puri
Volunteer Guest Teacher opportunities may be available for those having completed our Teacher Trainings.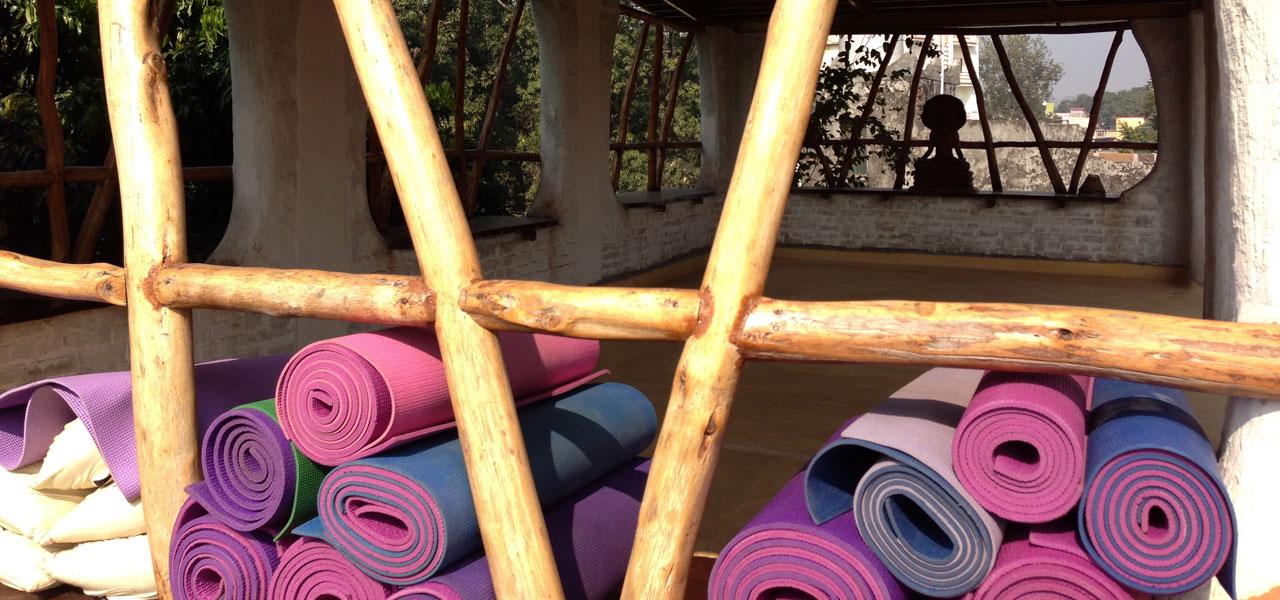 After over twelve years of self-study, continuous practice and deep devotion, Ganga Puri has developed his original yoga style he calls "āyāsa vinyāsa YogAnga abhyāsa", a seven limbed hatha yoga practice which includes: Shatkarma, Asana, Mudra, Pratyahara, Pranayama, Dhyaan and Samadhi as mentioned in ancient scripture. Designed to instil enthusiasm and discipline in aspiring yogis, as well as inspiration to maintain one's own self-practice, Ganga's yoga sessions bring precise alignment of the physical body, awareness of the breath as well as the prana, clarity to the mind, balance of the three gunas as well as the male/female energies within, opening of the chakras and a heightened connection with the natural and supernatural universe around us.
NOTE: Each of our one-month Teacher Training Series courses, have either a variation or combination of Ganga's asana series: Rajas, Tamas, Satva plus one specialty topic. One can participate in each month separately earning 200 Yoga Alliance Hours, or combine them into one course worth 500 hours. In which case if you would like a Yoga Alliance certificate, we are currently only authorised to issue 200hrs, therefore upon accepting this you would then receive a 300hr certificate with YogAnga Retreat. If Yoga Alliance is not a priority for you, then you may have your full 500hours certificate issued via YogAnga Retreat.