Three sibling teachers devote their energy towards sharing the teachings of the traditional Indian gurus & yogis, offering various yoga teacher training courses according to schedule.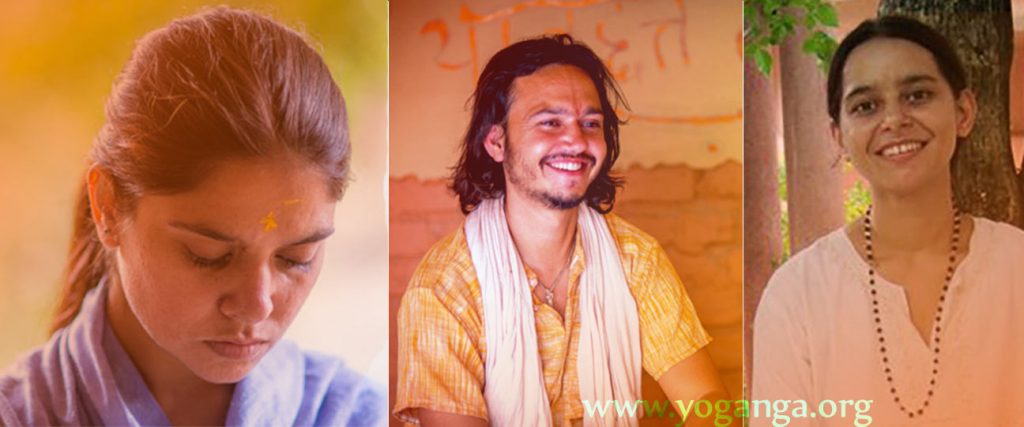 Become a Yogi, where yogis are born and raised, at a Spiritual Oasis, on the bank of the Ganga River, between Rishikesh and Haridwar.
YogAnga Retreat at Sri Santosh Puri Ashram, is a center for spiritual research and studies of the yogic art of living, following in the lineage of Baba Santosh Puri Ji Maharaj & Narvada Puri Mata Ji (sanyasin in the Juna Akhara order). Founded by Baba Santosh Puri in 1978, initially, it was called Dattatreya Gaushala, established merely as a place for people to come together in the service cows and dogs. The original vision of the ashram continues today with the three grown-up children of Baba Ji and Mata ji: Ganga, Mandakini and Alaknanda.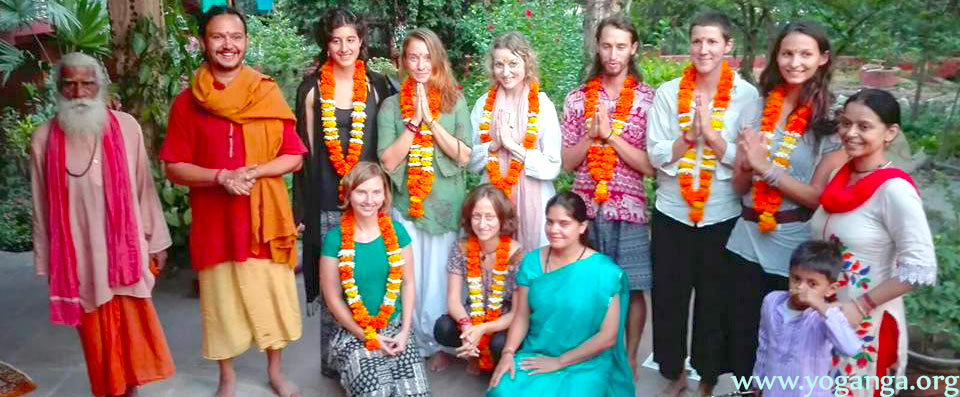 Together with their diverse experiences and expertise, they bring to the ashram atmosphere and YogAnga Retreat curriculum an authenticity deeply rooted in the tradition of true Himalayan Yogis. Whether you want to live your life in an ashram setting or just take with you some tips towards making adjustments back at home, they selflessly provide guests guidance in a well rounded, holistic approach to adopting the yogic and spiritualized lifestyle they learned from their parents as masters. Along with other respected guest teachers at the ashram, the three siblings devote their energy to pass on the teachings of the traditional Indian gurus and yogis offering various courses all year round. Prior enrolment is suggested. Some extra fees may apply.
The course schedule is based on moon calendar and may change due to natural calamities, however, the contentment will always remain as the spirit of the master's divine flame.
Arrival time is best between 10 am – 5 pm, a day before the course begins. All courses begin and end with a fire ceremony. There are led yoga classes everyday, self-practice on all Sundays, full moon and new moon.
Om Tat Sat
Jai Guru Datta
---
You are welcome to join our Yoga and Ayurveda Course, 200-hour or 500-hour Yoga Teacher Training Course, Yoga Retreat and many more. You can also email us at yogashram@gmail.com. We will get back to you with a short period of time.